Upskill and Have Tons More Fun !!!
Shift your fun factor into top gear with a day of personalised training for riders of road bikes or track bikes in a group of only 12 riders at Hampton Downs Motorsport Park.
This is an exclusive opportunity for you to join a small group of riders to further develop your skills and knowledge in a relaxed, friendly and safe environment on the club circuit at the track.
Our Pro Rider Instructors on this day are legends like Paul Pavletich, and Kevin Kinghan who are passionate about helping you get the most out of your day, taking your riding skills and knowledge to the next level.
This track based coaching will enhance your riding by ramping up your skills and your self-confidence in a safe, hazard free environment, allowing you to really focus on getting more out of your riding and cornering experience.
It's a great way to learn more about yourself and your bike's capabilities, under the careful guidance of your Pro Rider Instructor, in a very small group with a maximum of 12 riders.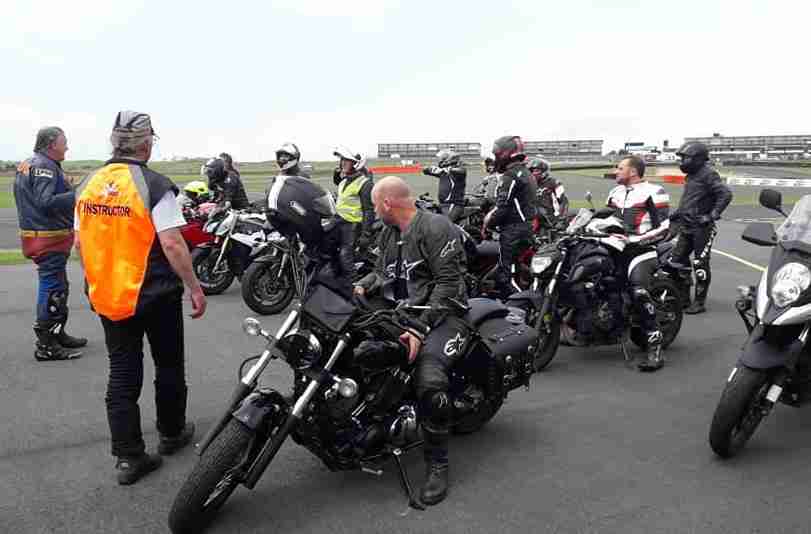 The day includes skills and drills focussing on the key elements:
• Braking
• Countersteering
• Cornering
Designed to increase your bike control skills and give you more confidence as a rider.
As part of a small group (max. of 6 per instructor) you will get the benefits of personal feedback from your Pro Rider instructor during the whole day. There is a maximum of 12 riders for the day.
All of these skills learnt at the track will help you be a much better rider when applied back to your road riding.
Plus, you will get lots of the fun factor that comes with riding in a really safe environment!
Who is This Suitable For?
Road Riders
• Intermediate to Experienced Road riders (Restricted to Full Licence)
Our Pro Rider Instructors will help you get the most out of your day, taking your riding skills and knowledge to the next level and assisting you with some personalised coaching throughout the day. Join us for a FUN filled day at the track!

As the training is conducted at a race track, you will need to check with your insurer regarding your bike insurance cover whilst on the training course. If you are on a Restricted Licence, you must be riding a LAMS bike. Some insurance policies will allow cover and others may not. Please check. If you need any confirmation from Pro Rider about the fact that this is a training day (not a track day) please contact us.
RIDING GEAR MINIMUM REQUIREMENT
Full face helmet
Leather gloves
Motorcycle boots
Cordura textile or leather pants & jacket
(back protector, shoulder, elbow, and knee protection recommended.)
Kevlar reinforced jeans with knee armour
Absolutely NO ordinary denim jeans !!
Suitable for any style of bike: SPORTS, TOURER, CRUISER, ADVENTURE BIKE. You bring your bike and we'll show you how to have more fun on it!
Track Based Training From $299